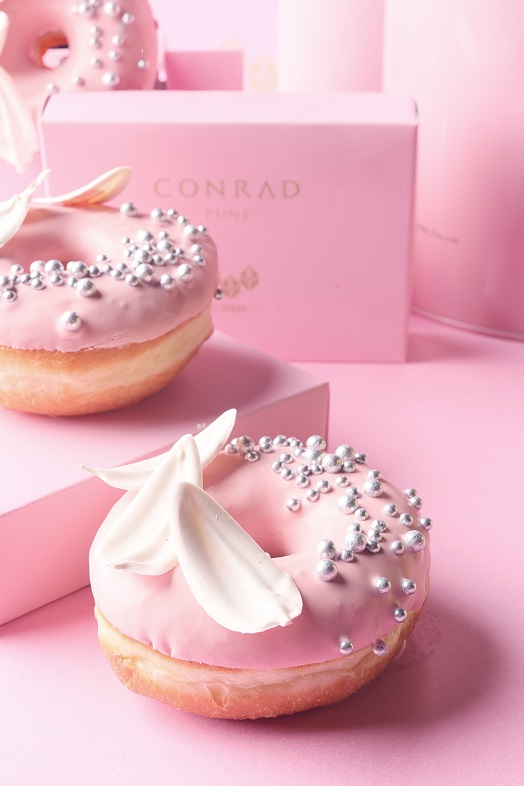 Indulge your senses with delightful flavors as Pune Sugar Box celebrates World Donut Day by introducing first of kind Doughnut and Candy Bar from 2nd to 30th June at Conrad Pune. Embark on a delectable journey through a meticulously curated menu that promises to satisfy even the most refined palates.
Immerse yourself in pure delight as you savor the exquisite flavors of Yoghurt-based Gelatoes and freshly churned ice creams, while donut enthusiasts can indulge their sweet cravings with freshly made live doughnuts making it the key highlight.
Indulge in the timeless allure of Salted Caramel, the refreshing combination of Mixed Berry Jam Berliner or the nostalgic delight of S'mores. Dive into the tropical paradise of Coconut Cream Pie or savor the delicate fusion of Blueberry Lavender. From the classic elegance of Boston Cream to the enticing allure of Triple Belgian Chocolate, each decadent creation promises to be a taste sensation that epitomizes the perfect blend of luxury and style.
So join us at Pune Sugar Box and elevate your Donut ,Candy and Icecream experience to a whole new level of indulgence, only at Conrad Pune.