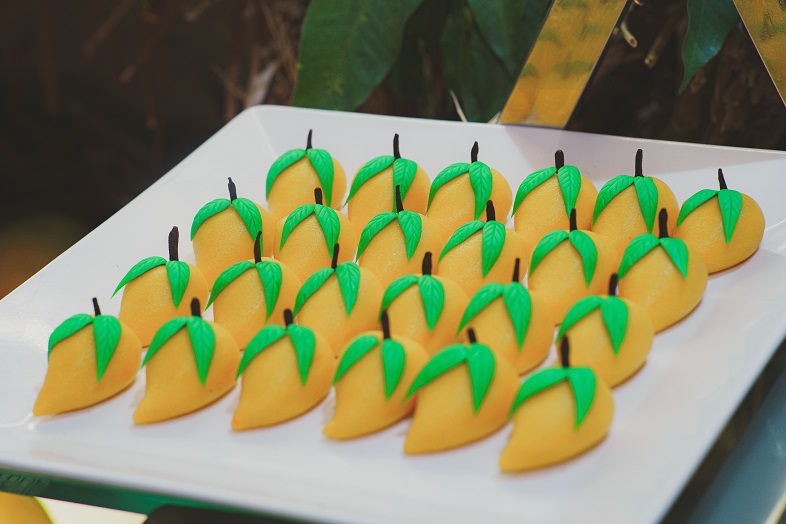 Experience the magic of mangoes like never before. Blue Lotus at Sayaji Hotel Kolhapur is hosting 'Mango Mania' from 9th June to 18th June 2023 in celebration of the king of fruits. This festival promises to be a feast for the senses, offering an unforgettable array of mango-infused delicacies that will leave your taste buds craving for more. The restaurant will be decorated with vibrant yellow décor, mango themed gates, and mango cutouts to get the lovely summer vibes.
Guests will have the opportunity to indulge in a delicious mango-themed buffet during the dinner period. The menu will feature a well-crafted selection of dishes that highlight the versatility of mangoes. It includes the refreshing Aam Panna, Spicy Chilli Mango, Mango Pani Puri, Mango Kofta Curry and many more to suit every palate.
To satisfy your sweet tooth, the expert chef has blended various flavors of mangoes into one and created diverse combinations of the much-loved desserts.
The Blue Lotus restaurant is just the place to visit when you are in the mood to enjoy a lavish feast with the family. So, get ready to be blown away by this mangolicious treat you just can't get enough of!
Venue – Blue Lotus, Sayaji Hotel Kolhapur
Date – 9th June 2023 to 18th June 2023
Time –7 pm to 11 pm
Contact -7722053770/7722053736