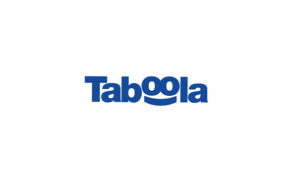 New Delhi, June 8, 2023: Taboola, a global leader in powering recommendations for the open web, helping people discover things they may like, today released the readership insights for May 2023. Taboola Newsroom uses Topic Insights to analyze real-time audience data to identify some of the intriguing and popular themes that engaged Indian readers throughout the month.
The surge in pageview traffic revealed insights into the diverse interests of Indian audiences in content across sports, and entertainment. Here are some of the key insights revealed from the readership trends for May 2023:
1. Sports:
The Indian Premier League (IPL) is one of the most popular cricket leagues in the world, and the finals are always a huge event. This year's finals were no exception, with millions of Indians tuning in to watch the match. The excitement for the finals was palpable across the country. In Bangalore, where the match was held, fans were camping outside the stadium for days in anticipation. There was a festive atmosphere in the city, with people wearing team colors and cheering for their favorite teams. The IPL finals are not just a sporting event, they are also a cultural phenomenon as they bring together people from all walks of life and create a sense of national unity. For many Indians, the IPL finals are the highlight of the year.
The Taboola Newsroom also witnessed a surge in readership, with a 424% increase in people reading the key highlights of the finals between Chennai Super Kings and Gujarat Titans. This is a testament to the popularity of the IPL and the reach of Taboola's platform during key sporting events, when netizens flock to the open web to read articles about their favorite teams.
2. Entertainment:
Cannes Film Festival 2023: Sara Ali Khan, a Bollywood actress, made her Cannes Film Festival début on May 17, 2023. She looked lovely in a black-and-white saree-style costume made by Abu Jani and Sandeep Khosla. The costume, which included a bralette blouse and a trailing skirt, was a success with both fans and fashion critics. Khan's costume was complimented for its contemporary spin on traditional Indian attire. The trailing skirt was a modern interpretation of a traditional Indian dress. Many people complimented Khan for her daring decision to wear a modern interpretation of traditional Indian design, which was perceived as an indication of the growing global appeal of Indian fashion and resulted in a 277% increase in pageviews on Taboola's newsroom compared to the last 45 days
Met Gala 2023: Indian movie star Alia Bhatt is one of the most popular actresses in India. She has a large following on social media and is known for her fashion sense. When she attended the Met Gala 2023, she turned heads in a custom-made gown by Ralph Lauren. The gown was made of white silk and a voluminous skirt and was accessorized with a diamond necklace and earrings. The news of Bhatt's Met Gala outfit was widely shared on social media and news websites. Taboola, a native advertising platform, was able to capitalize on this interest by publishing a number of articles about Bhatt's outfit. These articles were seen by millions of people, which led to a significant 100% increase in readership on Taboola's newsroom
Netizens in India avidly follow the latest news about their favorite actresses on major news websites, especially during major international galas and film festivals. This presents a valuable opportunity for brands to reach a wide audience and ensure that their advertisements are prominently displayed during these highly anticipated events.