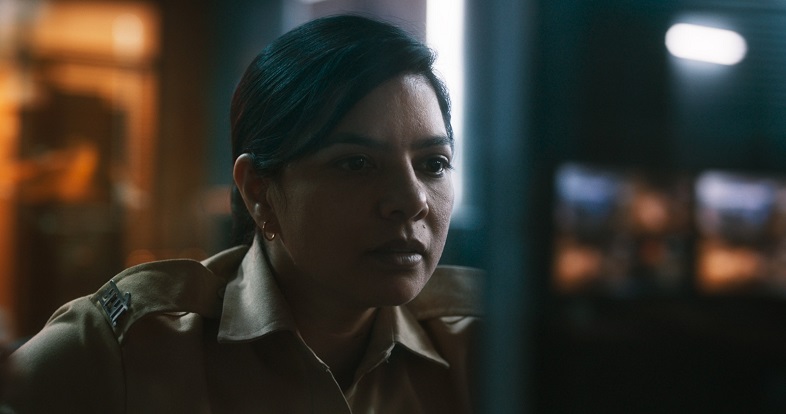 The film is all set to have its World Premiere at Asia's largest genre film festival. 'Privacy' is a co-production between India based Fundamental Pictures and U.S.A. based House of Talent Studio.
The social thriller follows Roopali, a distressed Mumbai surveillance center operator, who ignores protocol and begins to investigate incidents happening on her watch. Director Sudeep Kanwal makes his debut with 'Privacy'. The film is produced by Shlok Sharma & Navin Shetty, the duo behind festival favorites such as 'Cargo' & 'Two Sisters & a Husband'.
'Privacy' examines the use of video surveillance in urban centers while highlighting socio-economic differences in Mumbai. Sudeep further added, "the film depicts the compelling truth of access to information. Whether it be CCTV surveillance or gathering someone's personal data. An individual's privacy has truly become a luxury in today's world."
Since Netflix's 'Trial by Fire', this is Rajshri Deshpande's first major role. Sharing her delight, she added, "As an actor and a social worker it is very important to me that the script is written sensitively. 'Privacy' talks about mental health issue. It shines the spotlight on how the society perceives an individual going through struggle. It is a beautifully written story and depicts the importance of 'privacy' and how every societal element is exploiting the term."
Along with Rajshri, the film stars Nishank Verma, Sandesh Kulkarni, Saurabh Goyal, Chhaya Kadam, Rushad Rana and Sagar Salunke in pivotal roles. BiFan shall commence on 29th June until 9th July 2023. The festival covers a plethora of cinema ranging from horror, thriller, mystery and fantasy films from around the globe. This year's festival opens with Joaquin Pheonix starrer 'Beau is Afraid'.