New Delhi, 31st October 2023 – Natureland Organics, a leading brand in the organic food industry, is delighted to unveil its latest campaign, #YeDiwaliSehatWali. This campaign is ingeniously crafted to revolutionize the way Diwali, India's cherished Festival of Lights, is celebrated. The initiative is a clarion call to the public to opt for healthier, 100% natural and organic, unadulterated food products, that are free from pesticides and chemicals. To add to the festivities, Natureland Organics is also offering upto 25% discount on their products.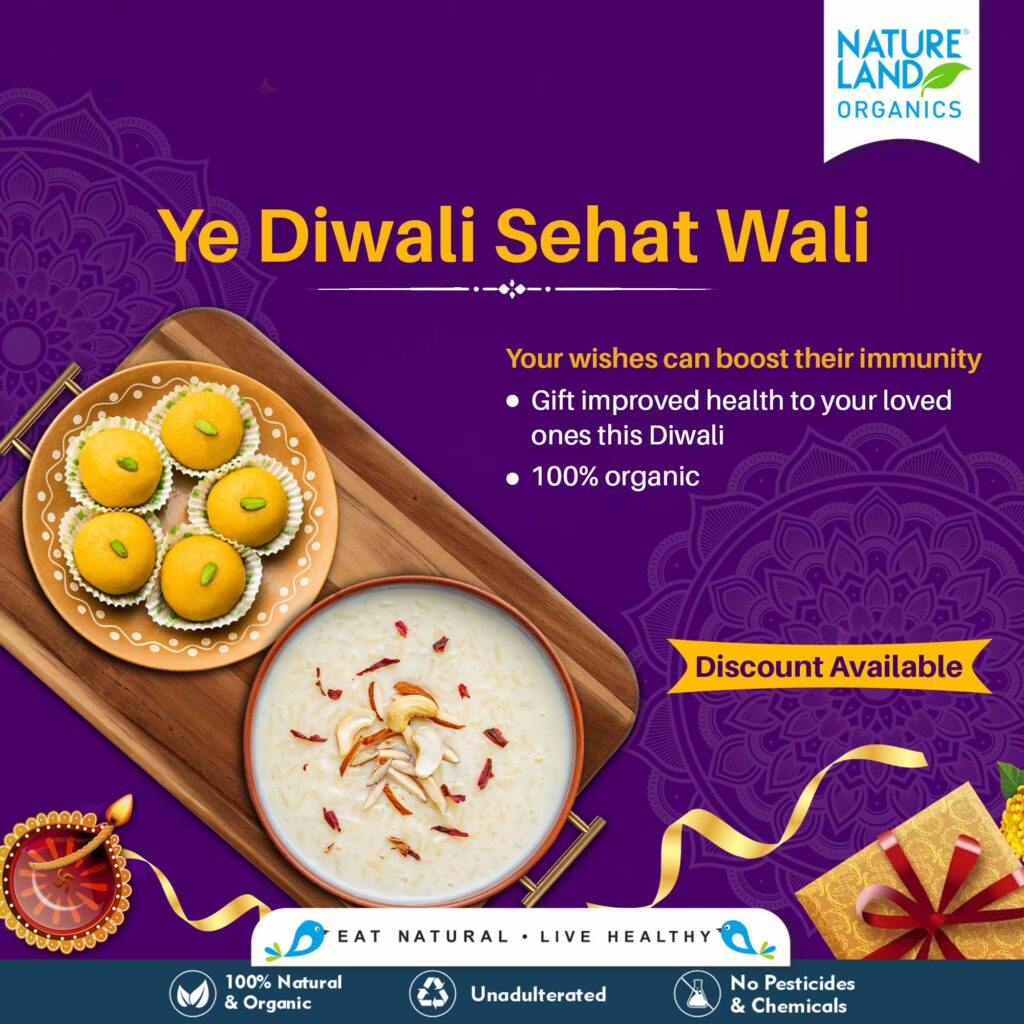 Diwali is not just a festival; it's an emotion deeply ingrained in the Indian psyche. It's a time when families come together, and the air is filled with the aroma of traditional sweets. The exchange of sweets with loved ones is a time-honored tradition that adds a layer of sweetness to the festival. However, this sweetness is often tainted by the alarming prevalence of adulterated food items. According to data from the Food and Consumer Affairs Ministry, between 2018 and 2022, nearly 4.7 lakh food samples were analyzed, and an unsettling 1.2 lakh were found to be non-conforming. Furthermore, last year's data revealed that out of 1,72,687 food samples examined, 44,421 were non-compliant with FSSAI standards.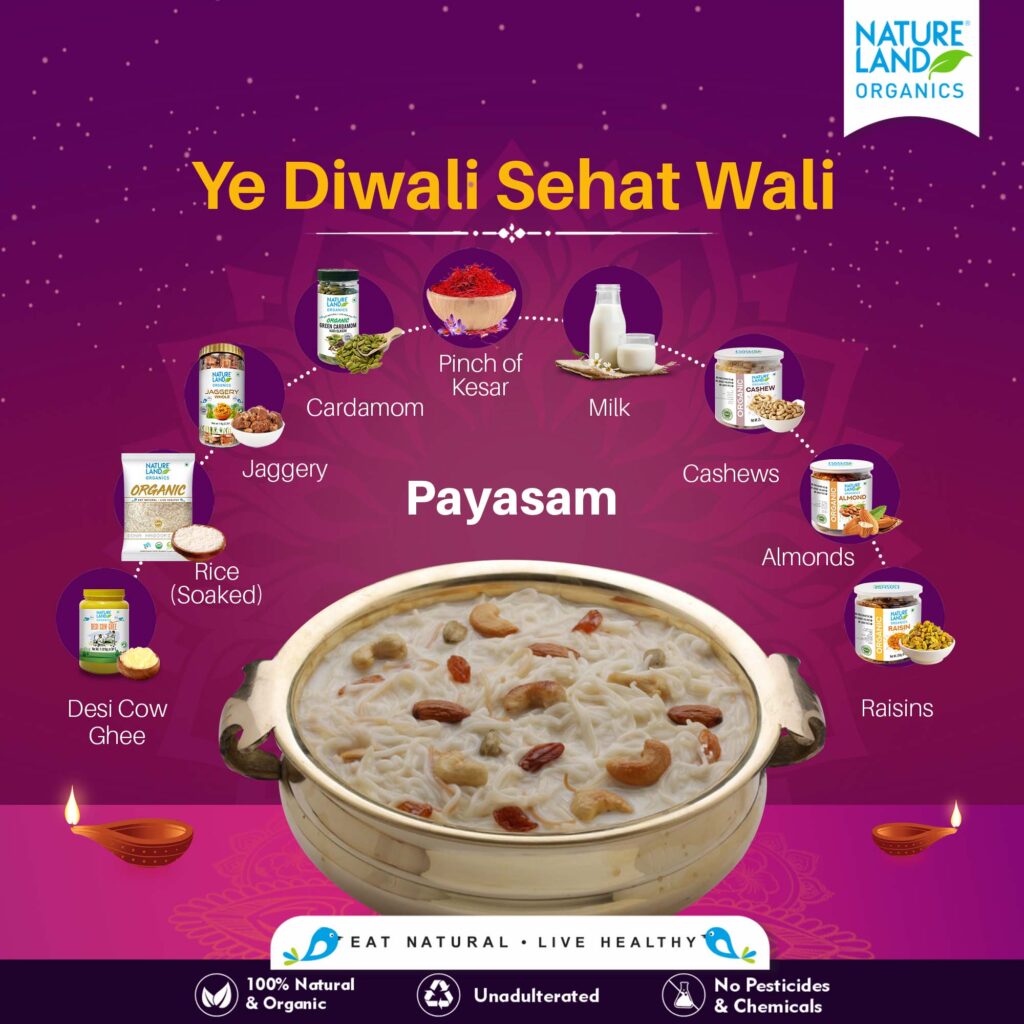 "Diwali has always been synonymous with joy, lights, and of course, sweets. Our forefathers celebrated this festival with pure, homemade, and unadulterated sweets. The #YeDiwaliSehatWali campaign is our endeavor to bring back that authenticity and purity. We want to ensure that people celebrate this joyous occasion without any health concerns," says Mr. Arvind Godara, Managing Director and founder of Natureland Organics.
For a thoughtful and conscious Diwali celebration, Natureland Organics offers a wide range of organic products allowing consumers to curate their customized hampers for their loved ones with various wholesome options like jams, honey, juices, tea, amla candy, cornflakes, dry fruits, quinoa, and more. This not only adds a personal touch to the festivities but also aligns with the campaign's core message of promoting healthier choices. Additionally, customers can choose a variety of organic products from Natureland Organics to make homemade sweets and snacks using pure ingredients such as kaju, ghee, besan, sugar, flour, and more not only for the health-conscious but individuals with a sweet tooth. Celebrate this Diwali with the essence of wellness and togetherness of organic food.