Mumbai- Pregnancy is an emotionally-stirring journey for every mother. While there is a constant thrust of opinions and expectations, the start of motherhood can feel daunting for many families. Amidst the myriad of options, there is one person you can always trust – your physician! Easing out this stress is Glomama, a new self-care venture backed by two young doctors with a philosophy to create a safe space and an empowering community for moms-to-be.
Glomama is founded by Dr Madhura Samudra, a Psychiatrist and Mental Health Expert, Along with Dr Amodita Ahuja, the consultant obstetrician, and gynecologist. With a passion for maternal health and deep expertise in the field, the lack of specialized products in the luxury segment for maternity care was evident and Glomama took shape. Catering to the unique needs of pregnant women, it launches with a belly oil, nipple & lip butter, anti-nausea candles, and a Pregnancy Journal with the aim to venture into various aspects of Maternity Care including Nutrition and Mental Health in the near future. The brand serves to help you embark on your motherhood journey with joy and confidence in your own self. With a vision to nurture an inclusive community of mothers who can connect and uplift one another through all their phases, Glomama is here to make a positive difference in families everywhere.
Analyzing the void of well-researched and advanced solutions for pregnant women in the consumer market, the brand aims to address these concerns one product at a time. Infused with the highest quality and scientifically backed ingredients, their products have been crafted to cater to the needs of each stage of Pregnancy.
Pamper your growing belly with a nourishing belly oil enriched with the goodness of Centella Asiatica, making it one of a kind that keeps your skin soft, supple, and hydrated as well as prevents stretch marks or promotes collagen synthesis. And no more worrying about cracked nipples from persistent breastfeeding, as the nipbalm is formulated with shea butter, lanolin, and saquez oil proven for its efficacy. Safe for the skin and your feeding baby, it can also double up as a lip balm.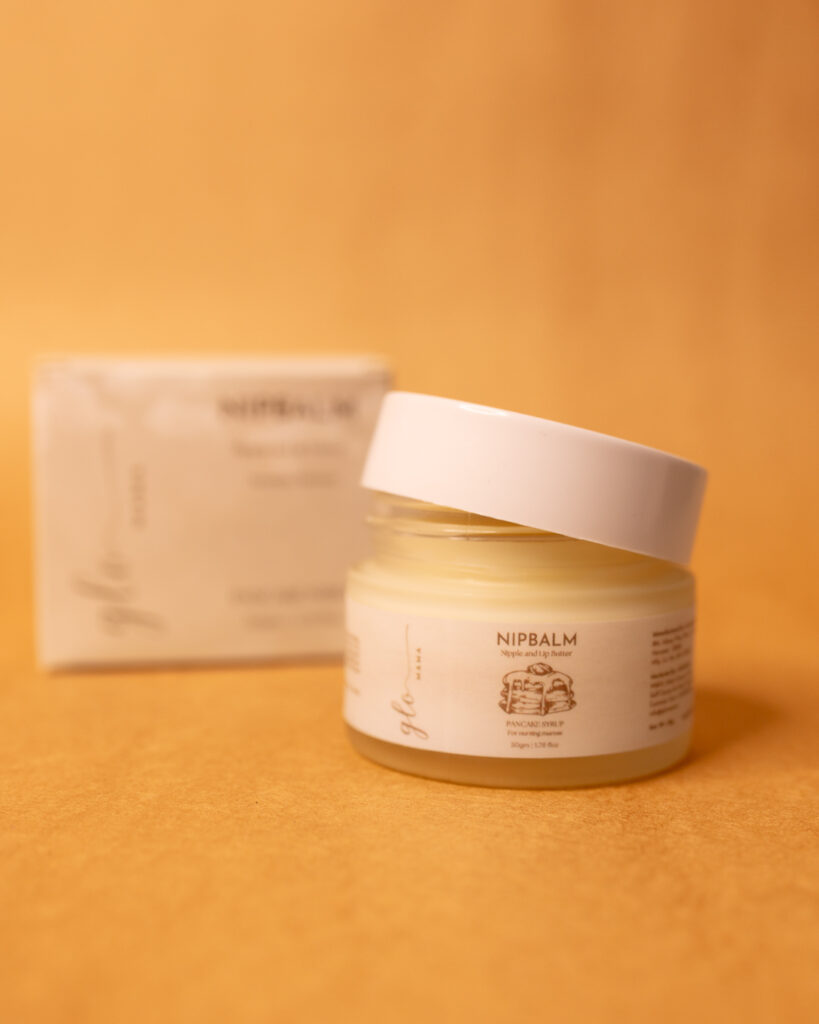 The morning sickness during pregnancy can ruin a good day, but drive away that nauseous feeling with their unique 'Aromumtherapy' anti-nausea soy wax candles. The enticing lemon scent diffusing from these essential oils provides relief and relaxation to make you feel like you have this! Safe, effective, well-researched, and backed by the latest advancements, each product is meticulously crafted for the safety of the mother and child.
If you've ever wished to capture every moment of your pregnancy journey in one place, look no further than the beautifully designed pregnancy journal, created with love and care for mothers-to-be. It is a cherished keepsake that will hold your memories, emotions, and dreams throughout the miraculous nine months of your pregnancy. With space to document your weekly developments, cravings, and body changes, this journal becomes a record of your personal growth and transformation as you nurture the life growing within.
With careful consideration of what pregnant women need, Glomama is opening an avenue for self-care and wellness in maternity health. The brand also wants to create a supportive community that offers guidance and resources to expectant mothers on their path to motherhood. All the product information, detailed list of ingredients, and proven benefits will be communicated with the customers, to ensure moms make informed choices. It is a responsibility to not merely offer products but to ensure the well-being of pregnant women.
Talking about this new venture, founders Dr Madhura Samudra and Dr Amodita Ahuja said – As doctors, we have witnessed the incredible strength and resilience of mothers-to-be that inspired us to create a space that celebrates and supports them throughout their journey. GloMama is founded on the belief that every woman deserves to feel empowered, nurtured, and beautiful during this transformative time. Through a harmonious blend of nurturing ingredients and expert knowledge we strive to enhance the physical and emotional well-being of expectant mothers. It is our honor to uplift you and ensure that you feel cherished and confident every step of the way."
Bringing in a new life from the womb feels akin to a miraculous phase for every woman and Glomama is here to root for them. Add a self-care routine and pamper yourself with love to make each day special as a mother. Find solace within an inclusive community that celebrates motherhood and makes it enjoyable. As you embrace motherhood, let Glomama be your trusted companion.