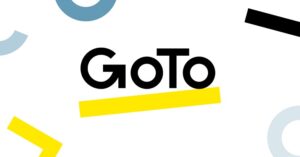 India, June 7th, 2023 – GoTo, the company making IT management, support, and business communication easy with flagship products GoTo Resolve and Rescue, today announced the launch of GoTo Resolve Endpoint Protection, a powerful new security add-on for GoTo Resolve's suite of IT management and support tools. These capabilities build on the product's existing robust security offerings to provide even more ways for businesses to consolidate, govern, and secure their critical systems and valuable data with ease and confidence. This functionality is powered by Bitdefender's industry-leading cybersecurity technology.
Enhanced security for every endpoint
GoTo's recent 2023 IT Priorities Report indicates that remote and hybrid work shows no signs of slowing down, and that means IT teams must be able to secure every employee's device and endpoint, regardless of their location or local network. GoTo Resolve Endpoint Protection does just that, providing enterprise-class security to safeguard businesses against diverse attack vectors including malware, viruses, and other malicious threats with key features including:
Quick and full scans: Conduct both area-specific quick scans and full system scans, providing flexibility based on security needs and time constraints. These scans automatically identify, prevent potential threats from spreading, and alert system administrators, ensuring the security of the endpoints.
Unified system management: With a centralized dashboard, administrators can manage security settings, activate firewalls, deploy updates, and monitor the security status of the endpoints, all from a single location. This streamlined management approach saves valuable time and resources, empowering enterprises to focus on core operations.
Up-to-date antivirus definitions: Automatic, seamless updates to antivirus definitions across all endpoints minimize vulnerabilities and protect against new malware and viruses to stay ahead of emerging threats.
Real-time protection: Always-on protection continuously monitors for potential threats and immediately responds to any suspicious activity, offering proactive defense while running in the background to avoid disruptions.
Building on a legacy of security
Security has always been at the core of GoTo Resolve, and this launch adds another valuable option to keep customers and their devices and data safe. The solution's history of built-in security features also includes a first-of-its-kind zero-trust security architecture, agent-based permissions, banking-grade encryption, ISO 27001 certification, and more to meet strict standards for information security management.
GoTo Resolve is the all-in-one IT management and support solution, and the new Endpoint Protection, powered by Bitdefender, provides another powerful tool to simplify IT management, strengthen defenses, and focus on driving businesses forward with confidence.
The power of Bitdefender
By partnering with Bitdefender, GoTo is providing customers with another level of protection, backed by one of the world's biggest names in cybersecurity. The tried-and-true technology is one of the primary reasons why GoTo selected Bitdefender for GoTo Resolve's new Endpoint Protection to ensure unparalleled security against threats, keeping businesses safe.