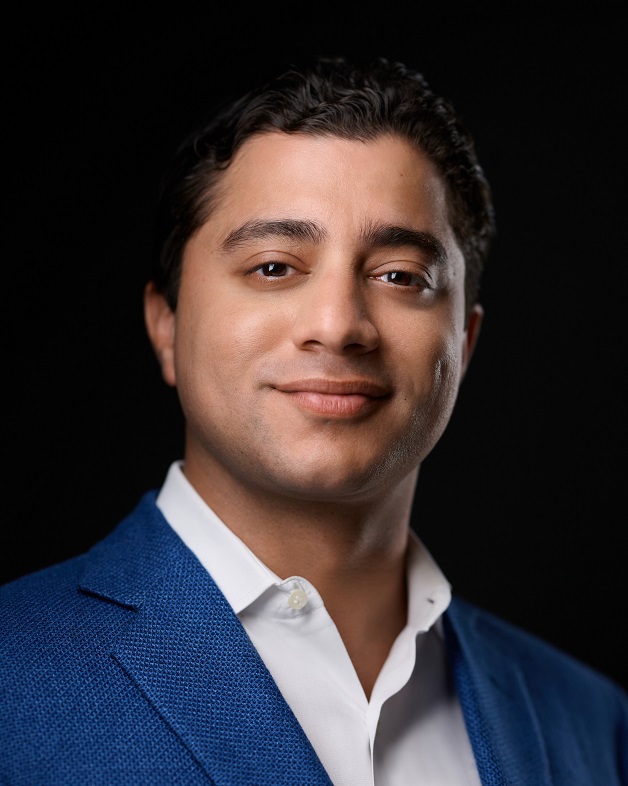 Founded by Samir N. Kapadia, The India Index LLC (India Index) successfully raised $500K in their seed funding round, led by a group of private investors from the United States and India. Key investors including Mr. Parth Jindal (JSW Group), Mr. Vaaman Sehgal (Motherson Group), Mr. Robert Lansing (Westminster Capital) and other private investors participated in the pre-seed round. India Index is a cloud-based B2B supply chain marketplace that helps American buyers and Indian suppliers search, filter and vet supply chain partners through a seamless and cost-effective process.
Since its launch, India Index has managed to establish a growing network of users across India and the United States. From JSW Group to Bharat Forge Limited, some of India's largest enterprises use India Index to capture export opportunities in the U.S. market. The platform is used by start-ups and Fortune 500s alike, to search and evaluate supply chain partners, highlight their company values and optimize trade relationships to be more profitable.
Many multinational companies, from Tesla to Apple, have now looked to India as a viable, long term supply chain partner. However due to fragmented data on suppliers, complex language barriers and inferior search platforms, India has yet to capture the global supply chain paradigm shift at scale.
Observing these gaps in the supply chain ecosystem, Samir N. Kapadia, a U.S.-India trade advisor and tech startup executive, launched India Index. For the past 10 years, Kapadia has served as Principal and Head of Trade of Vogel Group, a consulting firm in Washington, D.C., leading the firm's trade practice. Over his career as a consultant, Kapadia has advised on billions of dollars in foreign direct investment, helping some of India's largest conglomerates enter the United States market. In 2015, Kapadia concurrently served as Head of International Expansion for Hinge, a global online dating application fully owned by Match Group. At Hinge, Kapadia spent two years leading the dating app's market entry into India.
With India Index, Kapadia's vision was to take his decade worth of experience in trade policy and marry it with his tech savvy. "I sat there one day and realized that there had to be a better way for U.S. companies to search, evaluate and transact with Indian suppliers. The problem was nobody was really looking at starting new supply chain relationships. That sentiment has overwhelmingly changed over the past two years. Now, every American importer is dating, but there's no digital platform to do that with India. We're here to change that. We don't only want to play matchmaker, we want to own the entire supply chain lifecycle on one platform. "
With forecasts indicating Indian exports to reach 1 trillion by 2030, India Index aims to leverage the unique offerings of its platform to gain a firm foothold in the global trade spectrum. Talking about the strategy to allocate the newly infused funds, Samir Kapadia, Founder & CEO, India Index, said, "With India Index, we are committed to increasing visibility, connectivity and commercial activity between U.S. buyers and Indian suppliers. With the funds, we are building capacities to optimize the platform, going beyond search, evaluation, document review and workflow management solutions. Our new tools will allow U.S. buyers to conduct transaction and logistics services on platform, completing the supply chain journey all in one place. We are a digital infrastructure company, facilitating trade between the world and India at scale."
"The United States has long been a valuable trade partner for India, but small and medium sized companies across our country lack the tools and resources to access those export markets. India Index will help democratize access for all Indian companies that want to participate in global trade. We need platforms like India Index to inspire every Indian company to show the world what we can do as a country." – Mr. Parth Jindal, Investor and Board of Advisors Member

"The economic relationship between the United States and India holds unlimited promise for improving livelihoods and propelling long-term growth in both countries. Samir Kapadia's work to draw our industries closer than ever before is important, and India Index provides the chance for U.S. firms to connect with Indian partners that seek to build sustainable ties with markets across the Indo-Pacific." – The Honorable Atul Keshap, President, U.S.-India Business Council, U.S. Chamber of Commerce and former Principal Deputy Assistant Secretary of State for the Bureau of East Asian and Pacific Affairs.

"Now more than ever, American importers want to work with ethical, transparent and responsible supply chain partners. India is the natural winner there, but there's a gap in digital infrastructure to be closed in order to scale the opportunity. India Index is changing that by offering Supply Chain Certification for Indian suppliers." – Mr. Robert Lansing, India Index Investor