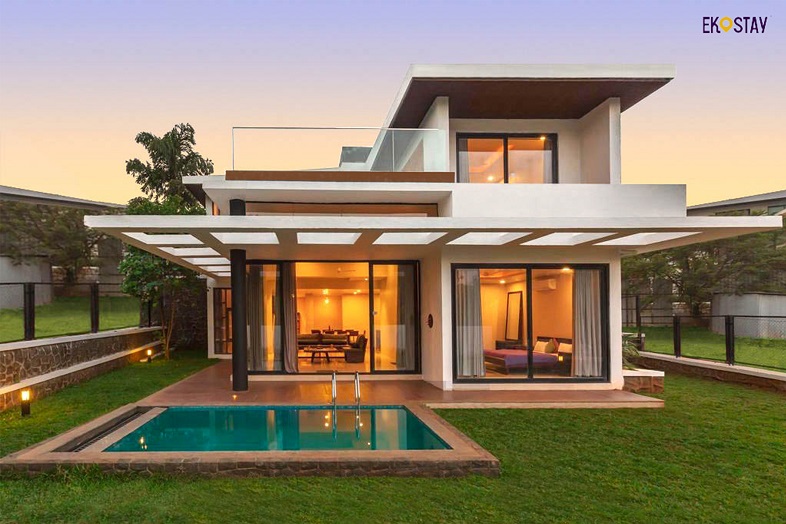 India, Mumbai: 16 June 2023: Ekostay is a homestay business venture that was formed in 2018. Ekostay has a strong presence in Maharashtra, North and South India, with properties in over 15+ cities and over 200+ locations under its umbrella. It is recognized for its elegant and comfortable villas and aspires to expand into new markets and regions. Ekostay features a significant number of specifically constructed luxury villas, apartments, and homestays and has a wide range of properties for guests ranging from affordable homestays to gold category luxury villas that are designed to make memorable moments with friends and family. Today, they bring you its new Eko Elements program. Designed to enhance every aspect of the vacation home experience, Eko Elements is a collection of features and amenities that will set Ekostay apart from other vacation home providers. These properties have been specially curated to cater to the evolving needs of discerning travelers who seek unique and luxurious experiences.
Key Features of Eko Elements:
• Scenic: One of the key features of Eko Elements is the focus on scenic locations. All of Ekostay's vacation homes are situated in picturesque locations with breathtaking views.
• Family-friendly: Another important aspect of Eko Elements is its family-friendly focus. All of Ekostay's vacation villas are designed with families in mind, with plenty of space for everyone to relax and enjoy.
• All white: Eko Elements also includes a focus on design, with all of Ekostay's private pool villas featuring an all-white color scheme. The All white feature of Eko Elements is a minimalist design concept that focuses on creating an ambiance of serenity and tranquility.
• Instagrammable: In today's social media-driven world, capturing picture-perfect moments is a must. Eko Elements includes a focus on creating Instagrammable moments.
• Mega structure: These properties provide ample space for fun and entertainment, offering guests an opportunity to create unforgettable memories with loved ones.
"At Ekostay, we're always looking for ways to elevate the vacation home experience," says CEO Varun Arora. "With Eko Elements, we're proud to offer a collection of features and amenities that will make our vacation stand out from the crowd. Whether you're looking for a family-friendly retreat or an Instagram-worthy getaway, Ekostay has the perfect vacation rental for you."
Ekostay is dedicated to offering guests an unparalleled vacation experience, and the Eko Elements line of properties is a testament to this commitment. To learn more, visit the Ekostay website or follow Ekostay on social media for the latest updates and special offers.