Be Inspired to Inspire Others on a Continuous Mission to Inspire & Empower Millions
Amb. Smily Mukta Ghoshal, A Mission-driven Passionpreneur, excelling with a Vision to Dominate Globe with her Continuous Effort to serve Mankind Born to shine with multitudinous feathers in her cap.
An Indo-American plant biologist, Environmentalist from Dallas, Texas, USA, worked for over 12 years as a corporate business trainer, plugged in her childhood passion As a Nature Lover, and started her own "green beauty line" called "#1Naturalbeauty," customized skin and hair products. She has a strong sense of self-motivation, is ambitious, tenacious, keen, and aggressive focuses on a continuous mission to encourage people worldwide to Go-Green and introduce Natural products with a vision to create a sustainable greener world away from synthetics to live healthy Lifestyle Naturally & Passion In protecting Mother Earth.
A dynamic Leader with a Wealth of Experience as an Intuitive Wellness Educator, Environmentalist, Herbalist, International Motivation Speaker, Transformational Coach, Certified Mentor, Pageantry Trainer as Personality Groomer, Soft Skill & Leadership Trainer, and Women Empowerment Icon.
She is a brilliant, self-made, multi-talented Outstanding Achiever, woman of substance, and dynamic personality who has never learned to pause. She is an inspiration to many people all over the world because of her passion, and tenacity. Her Continuous thriving & success is on the Go as she is an Iconic Lady who leads from the heart and passion to Empowering Woman and Educating them on the Best Version of themselves to live Loud with their Own Identity, She is a Jewel and you don't want to miss this amazing Gift to Humanity as we discover more about her as below…..
Champion of the Sustainable Development Goals, intuitive wellness educator, International motivational speaker, transformational coach, certified trainer, and above all world record holder. She is a role model for women's empowerment and youth leadership.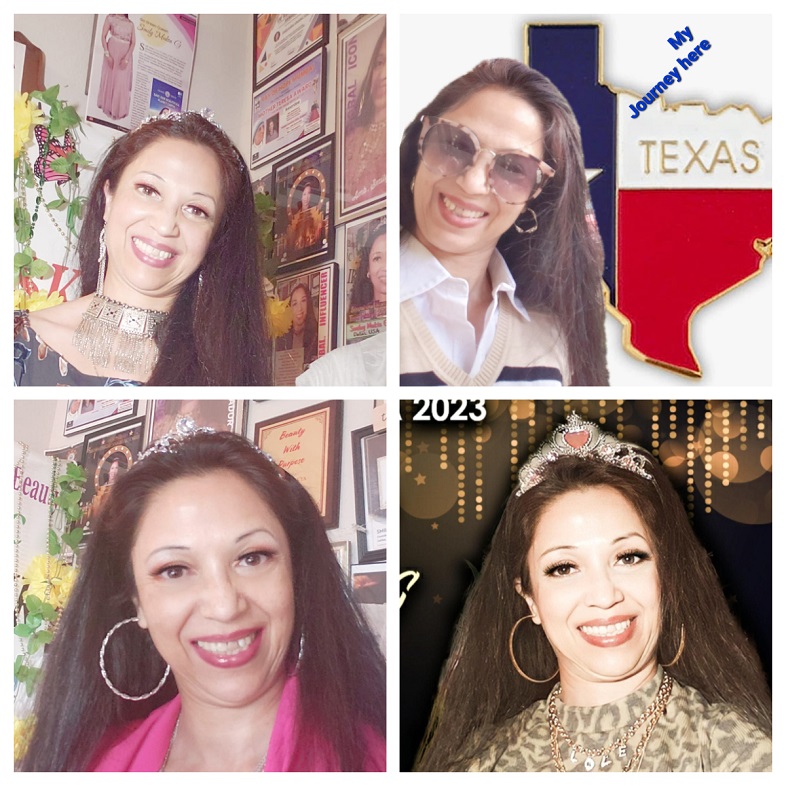 Apart from Highest Achievers receiving more than 600 awards worldwide in the fields of education, wellness, green entrepreneurship, women's empowerment, leadership, and positive influencer as a lead keynote speaker in Global Summits and Conclaves. She has been recently Titled "Humanitarian & Peace Queen" & "Mother of the Environment" to name a few out of her long list of accolades….which is definitely Commendable…
Her ongoing work "bringing nature back to our modern busy lifestyle" and passion for protecting mother earth by inspiring others to Go Green, Make Nature our best friend by planting more trees to increase oxygen production and carbon sequestration. Her Continuous effort Inspires different Platforms toward creating a better future where everyone can lead naturally healthy lives. In her opinion, there is no need for synthetic products when nature has abundantly provided for us in its purest form.
Focussing on Ayurvedic heritage, she developed a more distinctive brand with a distinct focus point in order to continue championing the cause of saving humanity and inspiring others, while also maintaining her position as a role model for others to believe that she believes in teaching what she practices as core values without sugarcoating and being the best version of herself as a confident personality & a Positive Role Model, Change Maker, Go Getter, always ready to Serve Community..to keep Engaging with All.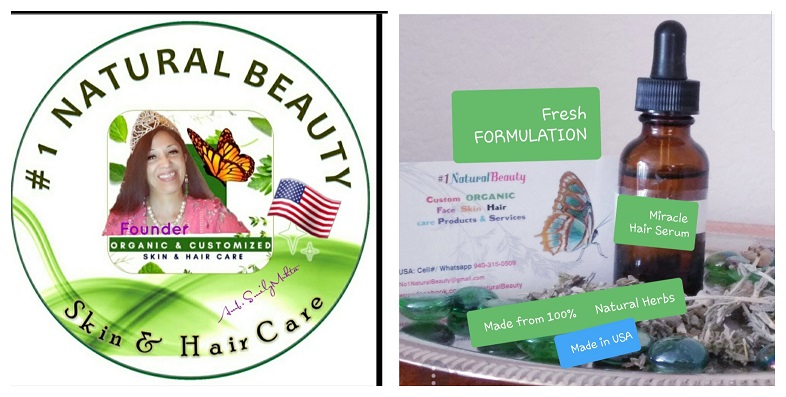 Amb. Smily stands to inspire all to rise and shine through her inspirational journey remaining optimistic and believing in herself is what is enabling her to be a successful entrepreneur today from Go Green Passionpreneur to GLOBAL ICON, World record Holder & Brand Ambassador to Various Non-Profit Organizations, Edu Institutes, Media and Magazines, as more cards keep opening on as she stands to Uplift, support connecting people globally with business opportunities…
Among her Future Goals, Her global green revolution campaign which is a global movement to rekindle the spirit of go-green in saving the earth, humanity, and environment, while Educating and empowering young people, are just a few of the projects and initiatives she supports. It acts as a starting point for incorporating sustainability into all endeavours.
In order to restore the planet to its pre-human state free of environmental degradation, it is imperative that she continue her green revolution campaign to Create a Sustainable better Future.
Amb. Smily's global green revolution campaign is critical to support because it is her means of advancing the concept of green chemistry, which offers principles, a framework, and real-time analysis for pollution prevention, and designing for energy efficiency. Leading to Sustainability.
Few Amb. Smily Mukta Ghoshal line up of Green Projects though a lot is being set for the future:
Global Green Revolution Campaign
Women Empowerment Pageant
Global Women Greenpreneurs Club to Encourage Green Startups
Establishment of Green Modelling and Fashion University
Environmental Safety Awareness and Sustainability Campaign Across Globe
Sustainability lifestyle Workstation.
Natural healing temple tourist center
Her mission is to positively influence the world while doing all she can to support people, the environment, and not to mention all creatures especially animals. Despite the fact that everything we do in business ultimately results in profit, we should focus on Serving Mankind as Global Citizens to act Responsibly rather than constantly Chasing after Money. The fight to save the planet, the earth, and humanity, in her opinion, is one in which everyone can contribute to having a better life to live n Peace.
Few Highlights on her Awards and Recognition from across the Globe out of 600 Accolades:
As Green Initiative Leader
Global Green Queen
Outstanding Leadership Award
Global Influencer
Golden Legend Award
Mother Teresa Peace Award
Award and Recognition from the kingdom of West Timor Indonesia, Royal Kingdom of Ghana
100 inspirational women
Global Glory Icon
Best green initiative leader
Top women n bzns
Women's World record
Intl women icon
best social activist
Global peace award
Top 20 Women Outstanding leader
Global Influencer women,
Top Inspirational Woman and many more
On more of her journey in life: on Global Positions/Title :
"Advisory Board" of the Asian-African Chamber of Commerce and Industry (AACCI),
President of Rotaract Asia, a philanthropic business organization (under Rotary International),
International Board Member of Intl Women Empowerment Forum
Sp Envoy – Humanitarian Services – African Diaspora Union.
Africa Real Estate – Ambassador
Apart from above Accolades she has been on Various Book of Records & As an Intl Convener….
Influencer Book of Record
World's Greatest Record.
OMG Book of Records
World Book of Records London,
State Book of World Records
Netaji World Records
The Book of World Records.
The Exclusive World Records.
Transocean World Records, USA
Amazing Book of World Records
Her inspirational words and Vision
"I want to adjure everyone to join My Projects which is my millennium quest to save the planet and humanity. we are all one people despite our colors, skins, and languages. let's champion sustainability causes. and let sustainability leads the millennium generation. "

"My goal is to make a positive impact on the world while doing what I can to help communities, the environment, and both. even though there is Self-satisfaction at the end of the day in everything we do. But in my opinion, everyone can contribute to the effort to save the planet, the earth, and humanity. Let's pursue sustainability for all by making wise use of our abilities, imaginations, and professionalism. So, pursue your own passion, make the most of each circumstance, and seize the numerous opportunities the world has to offer."
In her Own words:
" A Great Leader is Recognized only thru Vision on Passion not thru Position, Title hold:……."
I think that achieving success requires overcoming obstacles rather than following a set formula or arriving at a specific place. My goal is to help the community build a sustainable natural environment for a better future. Always consider your victories as humble lessons in overcoming obstacles. I am able to achieve what I have today becz of my Passion, Perseverance, and Consistency as I remain committed to my goal of building a sustainable, green world for the benefit of future generations."
Her Message to the World:
Think sustainable, act sustainable & turn to be sustainable. as every drop makes an ocean, each individual effort in acting responsibly will heal the earth to be sustainable better future for all to live healthy "…
"to restore the mother earth to its original state void of environmental damage."
let's Walk Talk..
be a positive change maker to inspire the young mastermind who are agents for nation builders.
"natural beauty is the best makeup for lifetime to cherish in decades."
"Be your Own Navigator' & Live Loud with your own Identity."
Reach to Amb. Smily Mukta Ghoshal:
WhatsApp: +1 (940) 315-0509
Email: no1naturalbeauty@gmail.com
https://www.facebook.com/no1naturalbeauty
https://www.facebook.com/smiilymukta
Instagram@smilymukta