Mumbai, 11 September 2023: Despite rising property prices and interest rates hikes in the last one year and more, demand for mid-range and premium homes remains high. The ANAROCK Consumer Sentiment Survey (H1 2023) indicates that at least 59% of the 5218 survey participants* will buy mid-range and premium homes (priced from INR 45 lakh too INR 1.5 Cr). This is a 10% sentiment increase for homes in this budget category over the survey's H1 2020 edition.
The survey indicates that homes priced from INR 45-90 lakh are most favoured (by 35% respondent homebuyers), closely followed by 24% respondents preferring homes priced between INR 90 lakh to INR 1.5 Cr.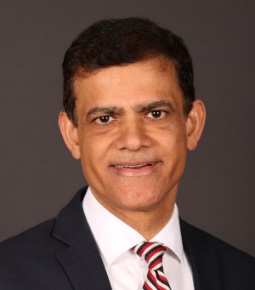 Description automatically generated Anuj Puri, Chairman – ANAROCK Group, says, "Demand for bigger homes remains undeterred, with 3BHKs once again superseding 2BHKs in the current survey. Around 48% property seekers prefer 3BHKs over other configurations, while 39% still prefer 2BHK units. If we compare with the H1 2022 survey, demand for 3BHKs has been rising steadily – from approx. 41% in H1 2022 to approx. 48% in H1 2023. Bigger homes remain the top pick despite life returning to normal after the pandemic."
Among the top cities, demand for 3BHKs is particularly high in Bangalore (51%), Chennai (50%), Delhi-NCR (47%) and Pune (45%) where most respondents prefer 3BHKs.
In Kolkata (52%), MMR (41%), and Hyderabad (47%), most respondents prefer 2BHKs.
The survey also highlights a noticeable demand shift between ready properties and new launches across different cities. As of H1 2023, the demand ratio of ready homes to new launches stands at 28:27, denoting a significant gap reduction compared to H1 2020, when the ratio was 46:18.
"A key reason for this shift is the increased new supply by large and listed developers," says Puri. "These established players command much higher confidence among prospective homebuyers due to their reputation for timely project delivery."
ANAROCK Consumer Sentiment Survey
High inflation has impacted disposable incomes of over 66% respondents in the H1 2023 survey, against 61% in the H1 2022 survey, indicating increased financial strain on individuals and households. Persistent inflationary trends globally and in India since the onset of the pandemic and Russia-Ukraine war has directly impacted disposable incomes. The impact is yet to reflect in housing sales across cities; however, any further increases will crimp residential sales growth.
Likewise, any further home loan rate hikes – particularly if interest rates breach the 9.5%-mark – will have a 'high impact' on residential sales, according to 98% survey respondents.
As for demand for affordable housing, the survey indicates that it has shrunk further to just 25% in the current edition. Demand for sub-INR 40 lakh homes has seen declining inexorably – from 40% in H2 2020 to 28% in H1 2022, and further down to 25% in H1 2023. Inflation and the economic slowdown have hit this target audience hardest, leading to a cautious 'wait-and-watch' approach.
Key Survey Highlights
With home loan rates remaining stable (at approx. 9.15% avg.), housing sentiment remains robust; however, 98% survey respondents feel that if they breach 9.5%, it will impact their buying decisions significantly.
Real estate is the most preferred investment asset class for over 60% respondents, up 3% against the previous survey.
52% millennials & 35% Gen-X respondents will use their investment gains from other asset classes for buying homes in the future.
End-users continue to dominate housing sentiment, with 67% survey participants intending to buy properties for self-use – an expected trend as homeownership provides security in an uncertain economic climate.
Demand for peripheries shrinks – 39% respondents prefer homes in the peripheries in H1 2023, in contrast to 45% in the H1 2021 survey
Of respondents who prefer the peripheries, at least 61% respondents are investors, 39% end-users
* Note: The 5218 survey participants were carefully selected to give a relatively fair representation of the overall population demographics in terms of geographical distribution, gender, and age. The answers collected were analysed in-house and data was correlated to the present economic conditions.