Pune: In a remarkable showcase of talent and dedication, the Indian teams, represented by Yerwada Central Jail Pune, and Children Correctional Home, Bhopal, have clinched the Gold Medal in the Open and Youth Categories respectively at the Intercontinental "Chess for Freedom" online chess championship for prisoners.
Felicitating the team members from both locations, Mr. Shrikant Madhav Vaidya, Chairman, IndianOil said, "My heartiest congratulations to both the teams for making us and India shine at this global stage. We are extremely proud of this 'beyond business' intervention and successes like this give us confidence to further invest in such social stewardship initiatives that have the potential to truly make a difference at the grassroots. This remarkable achievement will further strengthen our resolve to uplift the lives of inmates and offer resilience, hope, and second chances."
The teams have been coached under Parivartan – Prison to Pride, a flagship social stewardship initiative by Indian Oil Corporation Limited, to rehabilitate prison inmates and juveniles across the country through various sports coaching programs. Since its inception in 2021, the initiative has covered 105 prison and juvenile homes, 29 states, and UT over 5,000 inmates and juveniles in five phases.
In the open category, a team from Yerawada Central Jail Pune, who had secured a bronze in the previous edition, beat El Salvador in a climatic showdown to win the title. The team from Children Correctional Center, Bhopal, clinched a convincing win against Serbia to come out on top in the finals.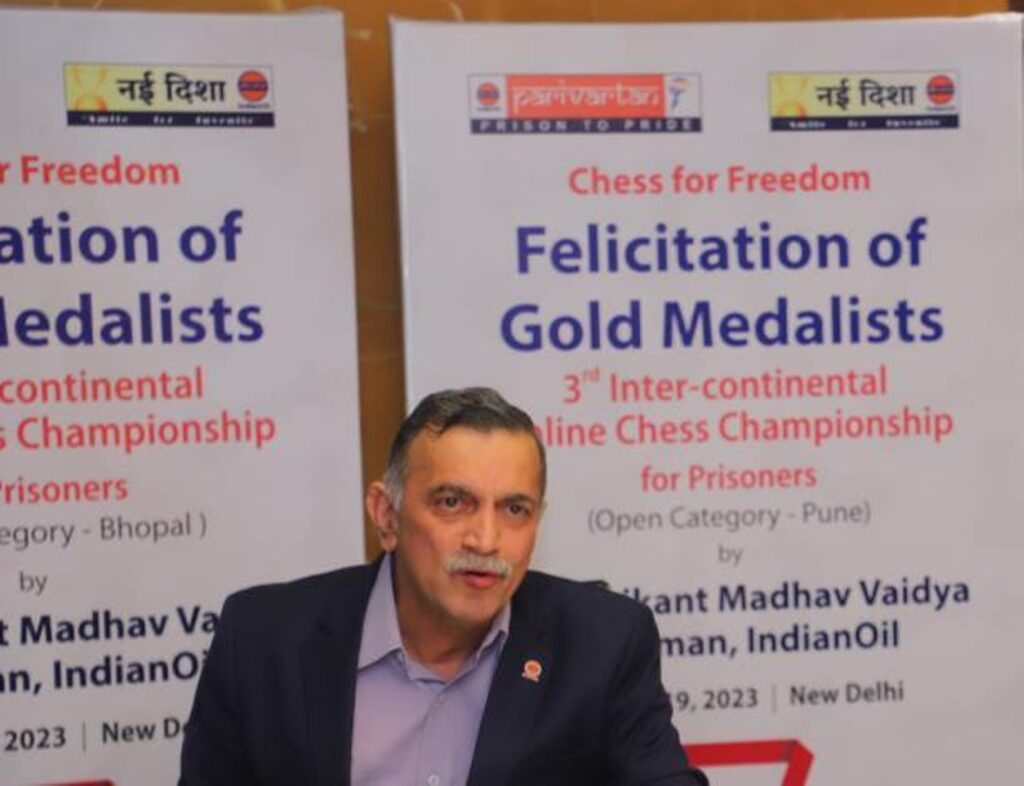 Previously, to select the teams for the championship, the Corporation and All India Chess Federation had jointly organized the second 'Parivartan – Prison to Pride Online Chess Tournament' in September 2023 wherein a total of 21 prisons and correctional homes across India participated in this unique event. The Corporation, in association with the All India Chess Federation (AICF) and Prison Authorities, has provided essential facilities for the tournament, including training, computers, and internet access to all participating Indian prisons.
This three-day tournament, organized by the World Chess Federation (FIDE) from October 11-13, 2023, aimed to promote chess as a valuable tool for the rehabilitation and reintegration of incarcerated individuals. The tournament brought together 118 teams from 50 countries, representing all continents, offering inmates a unique opportunity to connect with peers across the globe.