October 2023: KALKI Fashion, the Indian couture brand celebrated for its exquisite bridal and occasion wear, announces the stunning Bollywood sensation Disha Patani as their showstopper for Lakme Fashion Week x FDCI 2023. Disha Patani, will walk the ramp, adding star power to KALKI's presentation of their new collection, 'ZAYRA.'
The showcase of the 'ZAYRA' collection will present the essence of various moods and moments, from the tranquil hues of 'Country Air Blues' to the resplendent allure of 'Sun-kissed Golds.' The collection also features the delicate allure of 'Peach Dust' and the timeless charm of 'Warm Beige.' This collection promises to redefine the essence of modern bridal fashion, offering a fusion of style and comfort that reflects the aspirations of today's brides.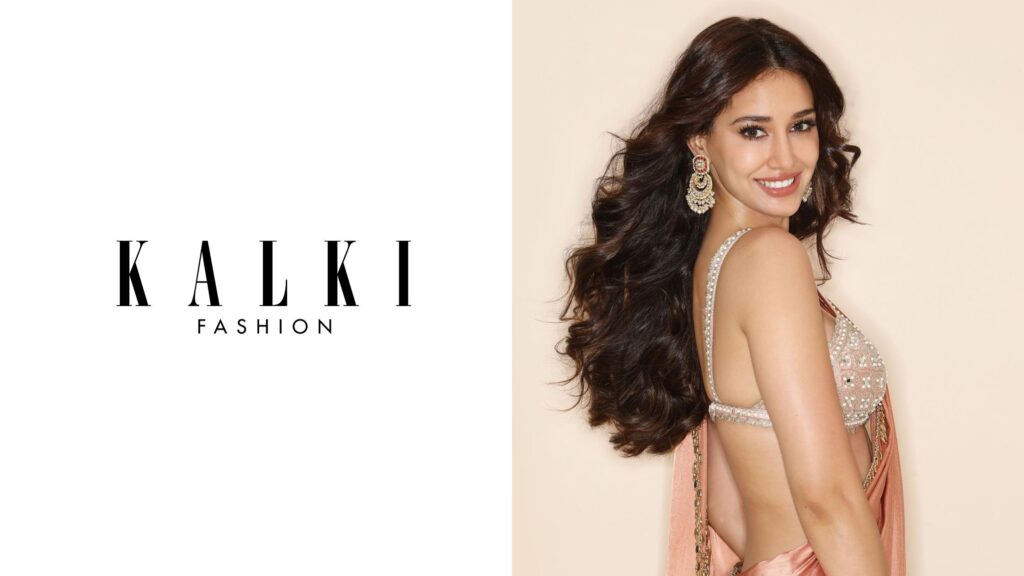 Nishit Gupta, Director of KALKI stated "We are elated to announce Disha Patani as the showstopper for KALKI Fashion at Lakme Fashion Week X FDCI. Disha epitomizes the grace, charm, and modernity that define KALKI's creations. 'ZAYRA,' the collection she will be gracing, is an exquisite embodiment of opulence and comfort. It harmonizes traditional aesthetics with contemporary sensibilities. Disha's presence on the ramp will undoubtedly elevate 'ZAYRA' to new heights, highlighting the collection's exceptional craftsmanship, intricate detailing, and the perfect fusion of style and ease. Her role as our muse perfectly aligns with our vision to redefine bridal couture and special occasion wear."
Lakme Fashion Week X FDCI 2023 is a prestigious platform that brings together the best in the fashion industry to celebrate creativity and innovation. KALKI's participation promises to be a highlight of the event, offering a glimpse into the future of contemporary wedding fashion.