Mumbai– Alzheimer's disease is a condition where the brain starts to shrink, and the brain cells start to die. This leads to significant memory loss, cognitive decline, loss of ability to do daily tasks and changes a person's ability to function properly. Alzheimer's disease is a serious condition and requires immediate treatment and supervision. Every year, World Alzheimer's Day is celebrated to create awareness about this disease and the importance of early treatment. Signs, prevention and treatment options are explored on this day and people come closer to learn about the disease together.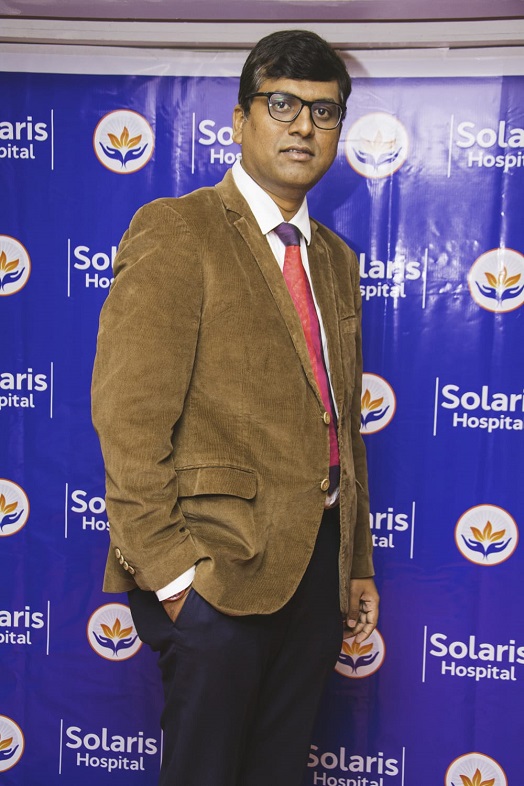 Commenting on Alzheimer's disease on the occasion of World Alzheimer's Day Dr. Deepak Aiwale Neurologist & Director of Solaris Hospital, Thane says, "In India, only 10% of the individuals affected with dementia get a definite medical diagnosis and the vast majorities are misconstrued as mere instances of senile memory impairment. This can be attributed to the lack of knowledge about dementia, particularly amongst the rural community (which forms the major share in population). Alzheimer's disease is a progressive disease that remains undiagnosed at its prodromal stages due to the absence of noticeable symptoms, but as the disease progresses further and symptoms first appear, the extent of neuronal damage becomes irremediable. In due course, neuronal cells that are required for conducting even simple bodily tasks such as swallowing and walking are affected, rendering the patient to become bedridden. Cognizance of the disease is the first step towards its management; therefore, there is an urgent need for the government to educate the masses about Alzheimer's disease through print, networking or media. This will further promote individuals with disease symptoms and/or their families to go for a clinical diagnosis. Diagnosing Alzheimer's early allows for early intervention and the initiation of treatments that can help manage symptoms and slow down the progression of the disease."

He further added, currently India has 8.8 million active cases of Alzheimer's disease and is expected 16.9 million seniors may get affected by 2036 and triple by 2050. However, the prevalence of Alzheimer's disease varies noticeably in different states of the country with Kerala, Goa, Andhra Pradesh, Tamil Nadu and Himachal Pradesh ranked as the top 5 contributors to the country's total Alzheimer's disease case load and this positively correlates with proportion of elderly individuals in the total population of the states. The proportion of disease burden was observed to be higher in the female population. World Alzheimer's Day is important for creating awareness, empowering caregivers, promoting solidarity across the globe, fostering research, and advocating for the patients. It is a day to show support, and improve the lives of Alzheimer's patients and their families.