8 June, 2023, Bengaluru: Prof. Nilam Kaushik, Strategy area, IIM Bangalore, has been named among the 'Poets and Quants Best 40 under 40 MBA Professors 2023' worldwide. She is the first faculty member from an Indian business/management school to be featured on the list. Moreover, she is the first woman Professor of Strategy at IIM Bangalore.
This is the 11th edition of the annual recognition. The award is aimed to identify and highlight the achievements of the most promising young professors who are at present teaching in MBA programmes, worldwide. Altogether, 440 exceptional MBA faculty have been felicitated till date.
This year, faculty from 36 different business schools feature on this list, which honors 16 exceptional women faculty. Some of the schools whose faculty have been honored this year include UC-Berkeley Haas School of Business, Emory University Goizueta Business School, London Business School, and The Wharton School of the University of Pennsylvania.
Altogether 1,500 nominations were received this year from students, colleagues, administrators and faculty themselves. Teaching (both quality and quantity as well as teaching-related awards considered) was assigned a 70% weight and research (volume and impact of the faculty's scholarly work taken into account, including citations and major media attention as well as research awards and grants) 30% weight.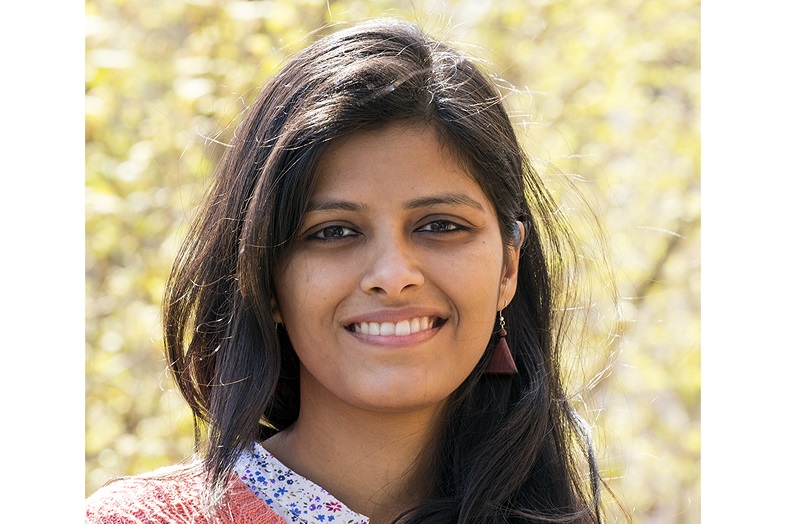 Sharing that it was an honor to bring this recognition to IIM Bangalore, Prof. Nilam Kaushik adds. "It is a pleasure teaching in a business school where the best of students from across India gain admission through a very rigorous and competitive process."
Dr. Nilam Kaushik earned her B Eng from Carleton University in Ottawa, Canada and went on to pursue her Master's degree in Electrical and Computer Engineering from the University of Waterloo. Prior to pursuing her doctoral studies, she worked as a Software Developer at BlackBerry (formerly Research In Motion) and has a patent to her credit from her work there. She completed her PhD in Management from the University College London. During her time as a doctoral student, she was also a Visiting Scholar at the D'Amore-McKim School of Business at Northeastern University.
Her interests lie broadly in innovation and entrepreneurship. In her work, she combines interdisciplinary methods and techniques such as text-mining, information retrieval and econometrics, and also uses field experiments. She is a Research Affiliate of the IoT Open Innovation Lab at Northeastern University and continues to be an Honorary Research Associate at the UCL School of Management