June' 23 : Yoga with skincare form an unbeatable duo, granting you the gift of vibrant and healthy-looking skin. It is all about finding inner peace and giving your body a chance to unwind.
This Yoga Day, experience the transformative power of our products, which provide potent nourishment and foster healthy skin barriers from within and without.
Recognizing the importance and the significance of self-care, Dr. Blossom Kochhar proudly presents a curated selection of products designed to keep you feeling refreshed and revitalised throughout the day. Our wide range of offerings includes skincare, hair care, essential oils, bath and body products, and blended oils.
Elevate your skincare routine to make your skin more radiant as it is a natural cleansing process and notice positive changes in your facial muscles and skin, such as plumper cheeks and tighter, healthier-looking skin.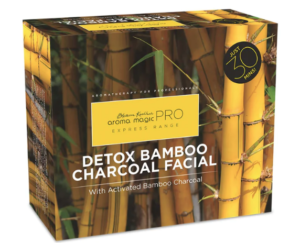 DETOX KIT
The Detox Bamboo Charcoal Facial is a unique preparation and an exceptional contribution to the salon and spa industries. This facial is a 3 step professional treatment that takes just 30 minutes, formulated with activated bamboo charcoal This facial treatment keeps moisture in the face, tightens pores, and smoothes and brightens the skin due to the potent characteristics of aromatherapy essential oils.
PORES BE PURE / ABC PACK
This sheet mask contains extracts of Bamboo Charcoal and Lactic Acid that helps the gentle exfoliation of the skin. With the aloe vera gel within, it provides intense moisturization. Your skin's pores are toned and cleaned by the mixture of Lemon and Lavender essential oils. It is 100% free of Parabens, harsh chemicals, alcohol, artificial fragrances, and colours. It gently exfoliates the skin and provides intense moisturization that tones and cleanses the pores.